By Premier Martial Arts in Fort Wayne, IN
It is hard to keep one's motivation fueled up. The bed is always there, waiting, warm and comforting. You tell yourself you need a break from all the rigors of your professional life. It is impossible to keep oneself motivated for
long hours. However, this can be taught. You can train to be a much more motivated individual. To do this, ask yourself two questions.
Are both the mind and the body extremely tired?
Is your body healthy, but it takes a lot of mental struggle to rise up from the bed every day?
The first question assists you to take a decision whether or not you should provide yourself a deserved and much needed hiatus from work. The second question indicates the need for motivating yourself.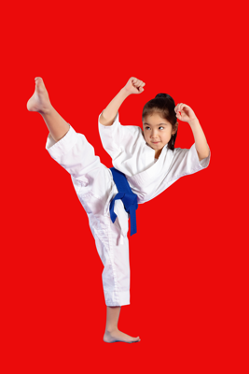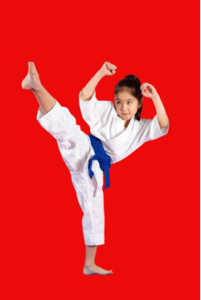 Motivation in this context can be defined as the reason or the number of reasons which one enjoys for behaving or acting in a certain manner. It can also be described as a willingness or the desire of a person to achieve something. It can also be explained as the force which causes a person to do something.
Two kinds of motivation function as influence or force or "reasons". The two kinds are intrinsic motivation and extrinsic motivation.
Extrinsic motivation
This is motivation which comes from the outside of any individual. These include third party approval, award points, money, attention from others and time. Other motivational factors are Social Media "Likes", numbers on the scale and avoiding any negative reactions derived from others. It follows that an athlete competing for a medal is extrinsically motivated.
Intrinsic motivation
This is based on internal pleasure which comes from participation in an activity or process. The person motivated in such a manner derives happiness from learning and skill development. The athlete is determined exclusively for the
sole satisfaction of learning. He or she wants to be masterful and competent. An example of this is the rower who rowed constantly for better practice sans any immediate external validation.
Find out where your own motivation lies as this can be different for each person and remind yourself of that motivation every day!
Please visit https://pmafw.com/ for information about our martial arts schools closest to you in Fort Wayne, IN!
Please visit PMAFW.com for information about our martial arts schools closest to you in Fort Wayne!
Premier Martial Arts has been in business for more than 20 years, and since our founding in 1998 we have helped thousands of students of all ages realize their full potential. Premier Martial Arts delivers a best-in-class martial arts experience that helps our students develop the personal skills that are necessary to build a successful life. Our mastery of teaching martial arts over the past two decades is evident in our structured and thorough curriculum, which is standardized across our 100+ locations across the United States, Canada and England.
Our curriculum focuses on character development far beyond the importance of self-defense. We teach our young students how to respect their elders, how to be accountable, how to focus and how to stay in shape in a fun and exciting atmosphere. We empower our adult students with the self-confidence to overcome anxieties and trauma, in an environment that fosters inclusion and social belonging.
Premier Martial Arts Fort Wayne founded in 2015 by 6th Degree Black Belt and Master Instructor Ron Kuhn. Master Kuhn had a distinguished management & engineering career working for such companies as Verizon, NIPSCO, Frontier Communications and Mediacom. In 2019 he made the decision to operate his Martial Arts School fulltime which has always been his lifelong dream. That one location has grown to three in the City of Fort Wayne.
Master Ron Kuhn is married to his wife Anita (retired Special Needs Teacher) of 27 years. They have three wonderful daughters, Jordan, Ally and Katie. Jordan is a nurse who lives in Indianapolis. Ally has a computer science and business background and works with her dad at Premier Martial Arts. Katie is Chemical Engineering graduate and works in the pharmaceutical industry in Indianapolis.
Premier Martial Arts of Fort Wayne operates three locations:
North – 10240 Coldwater Road, Fort Wayne, IN 46825 (Coldwater & DuPont)
East – 10154 Maysville Road, Fort Wayne, IN 46835 (Chapel Hill Area)
Southwest – 9906 Illinois Road Fort Wayne, IN 46804 (Scott & Illinois Road)
260-217-6064
Also check us out on:
https://www.facebook.com/pmaftwaynenorth
https://www.facebook.com/premiermartialartssouthwest
https://www.facebook.com/pmaftwayneeast