With childhood obesity having become a national epidemic in recent decades, more and more parents are
discovering that Martial Arts can be an effective solution for helping their children to keep or get their weight under control. This engaging, enduring activity offers children (and adults) a complete fitness program that benefits development and improvement of the whole body.
Fortunately, our community has had caring instructors teaching Martial Arts to children and adults or some time. Karate schools haven't just stood by and watched in dismay as this particular childhood malady has spread at a remarkable pace with dismal, disheartening, and costly results. Parents everywhere bring their kids in to train at Martial Arts facilities to address the issue and obtain a litany of great benefits in addition.
Childhood obesity is be a complex and multi-faceted problem. Martial Arts, contrary to what many people believe, have less to do with violence and more to do with self-improvement. It may sound cliché, but once embraced, Martial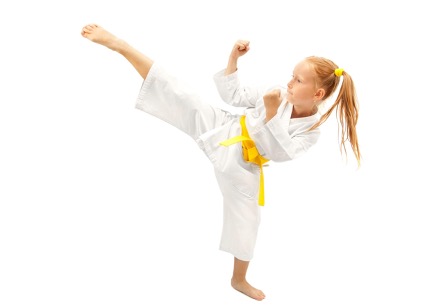 Arts for many become an overwhelmingly positive "way of life!" The physical practice of martial arts incorporates many aspects leading to fitness and well-being, including strength training, cardiovascular conditioning, and becoming more agile, energetic, and in control of the body. Together, these elements of Martial Arts training are a very powerful tool in combating childhood obesity.
A reputable Martial Arts school will have qualified staff who diligently commit to each and every student to help him or her reach the top of his or her potential, not just on the mats and in the ring, but in all walks of life. In quality kids, teen, and adult Martial Arts programs, instructors work with individuals to help them derive from Martial Arts the benefits most crucial to leading healthy, happy, and productive lives.
When it comes to combating childhood obesity, great role models and trusted teachers encourage behaviors within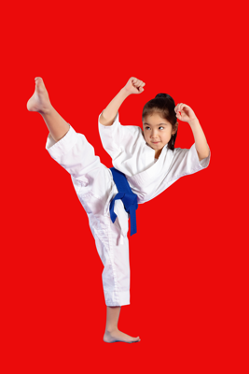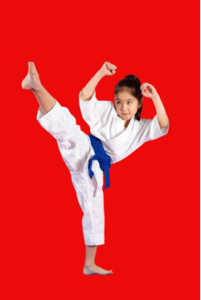 the walls of the Martial Arts studio that are typically carried over into every aspect of students' lives. Martial Arts training is even more beneficial with instruction and practice of virtues like self-control, self-discipline, and self-respect. Instructors typically also promote constructive behavior, temptation resistance, and moderation of consumption.
Childhood obesity is a very serious problem but it can be subdued and conquered. Addressing it is the responsibility not just of parents and kids themselves, but of the whole community. We must set a good example and provide an atmosphere that encourages healthy development and lifestyle choices. Martial Arts are among the most powerful tools at our disposal to halt and reverse this harmful, ongoing trend.
Please visit https://pmafw.com/ for information about our martial arts schools closest to you in Fort Wayne, IN!
Please visit PMAFW.com for information about our martial arts schools closest to you in Fort Wayne!
Premier Martial Arts has been in business for more than 20 years, and since our founding in 1998 we have helped thousands of students of all ages realize their full potential. Premier Martial Arts delivers a best-in-class martial arts experience that helps our students develop the personal skills that are necessary to build a successful life. Our mastery of teaching martial arts over the past two decades is evident in our structured and thorough curriculum, which is standardized across our 100+ locations across the United States, Canada and England.
Our curriculum focuses on character development far beyond the importance of self-defense. We teach our young students how to respect their elders, how to be accountable, how to focus and how to stay in shape in a fun and exciting atmosphere. We empower our adult students with the self-confidence to overcome anxieties and trauma, in an environment that fosters inclusion and social belonging.
Premier Martial Arts Fort Wayne founded in 2015 by 6th Degree Black Belt and Master Instructor Ron Kuhn. Master Kuhn had a distinguished management & engineering career working for such companies as Verizon, NIPSCO, Frontier Communications and Mediacom. In 2019 he made the decision to operate his Martial Arts School fulltime which has always been his lifelong dream. That one location has grown to three in the City of Fort Wayne.
Master Ron Kuhn is married to his wife Anita (retired Special Needs Teacher) of 27 years. They have three wonderful daughters, Jordan, Ally and Katie. Jordan is a nurse who lives in Indianapolis. Ally has a computer science and business background and works with her dad at Premier Martial Arts. Katie is Chemical Engineering graduate and works in the pharmaceutical industry in Indianapolis.
Premier Martial Arts of Fort Wayne operates three locations:
North – 10240 Coldwater Road, Fort Wayne, IN 46825 (Coldwater & DuPont)
East – 10154 Maysville Road, Fort Wayne, IN 46835 (Chapel Hill Area)
Southwest – 9906 Illinois Road Fort Wayne, IN 46804 (Scott & Illinois Road)
260-217-6064
Also check us out on:
https://www.facebook.com/pmaftwaynenorth
https://www.facebook.com/premiermartialartssouthwest
https://www.facebook.com/pmaftwayneeast